Frequently Asked Questions (FAQ)
Where do I find the car?
At the airport you can find the car at the terminal parking lot's BUDAPEST row
For your safety the pick up point is at the airport terminal's parking lot. Do not worry, the airport is small which means the pick up point is 50 - 100 meters from both exits of the terminal building.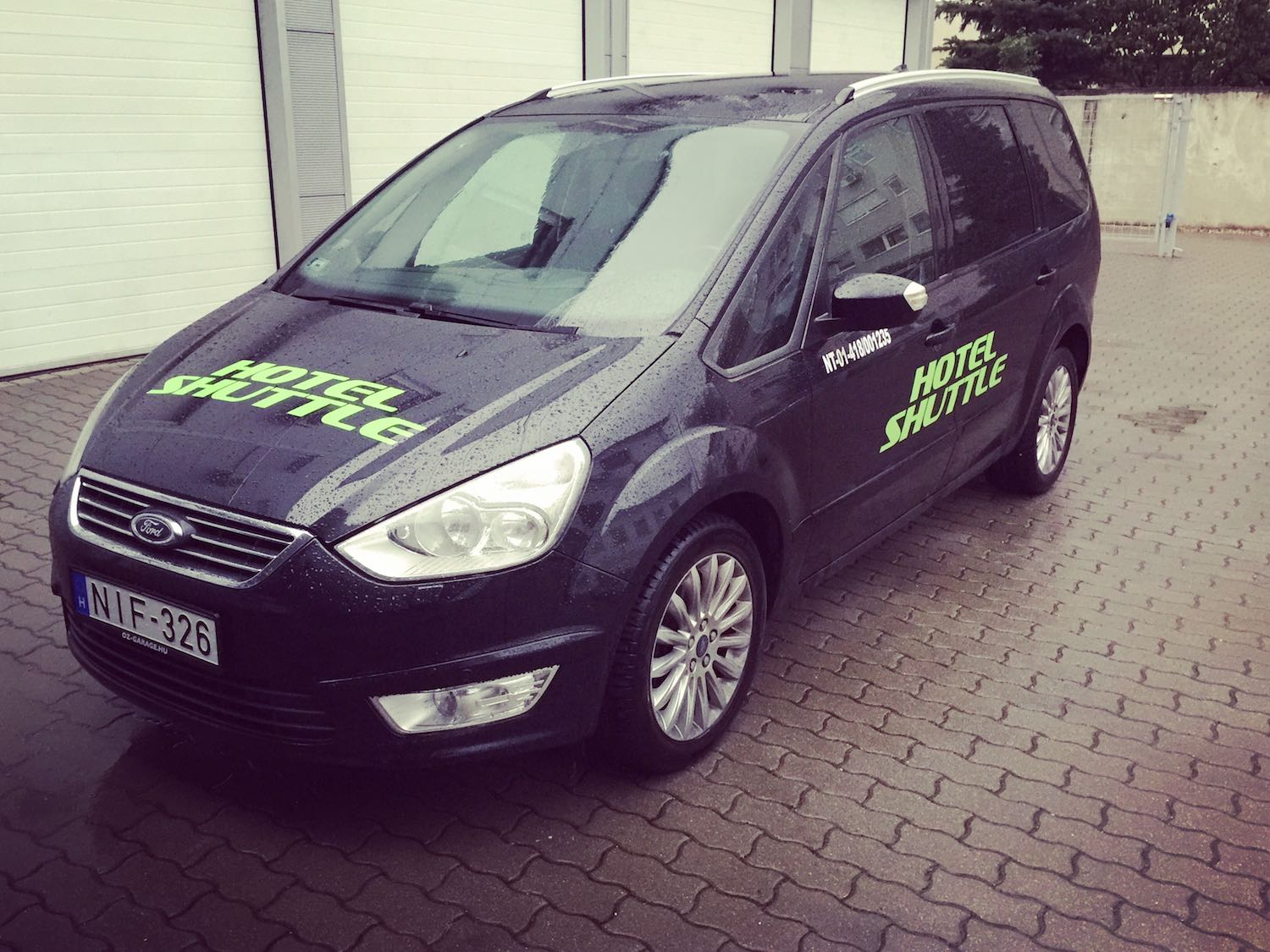 How do I choose the pick up time?

From Airport to Hotel:
You should calculate 30 minutes for luggage-pickup, so we recommend that you choose an airport pickup time which is 30 minutes after your scheduled plane arrival time.
e.g. If your plane's scheduled arrival time is 17:40 then your pick up time should be at 18:10. From that time onwards we wait another 30 minutes to 18:30 so rest assured that is plenty of time.

From Hotel to Airport:
Please be there at the Hotel's main entrance 5 minutes before your booked pickup time. Compared to your provided pick up time we will wait for another 10 minutes. e.g If the pick up time is at 18:00, then we will be there from 17:55 to 18:10.
We advise you to calculate with a 120 minute check-in time at the airport when choosing your Pick-up Time
If your hotel is in an area isolated from traffic, then we will send you the pickup point by e-mail.
Where can I inquire about prices?
You can check our prices - while booking with or without registering - selecting a hotel, the number of passengers followed by the desired pick-up date and time. We have fix prices - the price does not change and there are no hidden additional costs!
Is it a shared transfer?
No. I offer you a private door-to-door transfer from the airport to your hotel or from your hotel to the airport at fix prices.
How long does the transfer take?
Depending on traffic, 30-45 minutes.
Why is the pickup point at the parking lot and not at the main entrance of the terminal?
Although the terminal is small, at certain times many flights arrive at the same time and the terminal will be overcrowded. In that case we cannot assure a fix place there, that is why we give you a clearer, more safe pickup point in the parking lot.